Will Bullas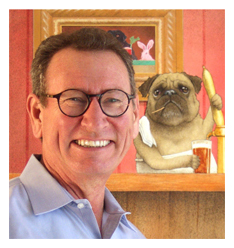 Will Bullas
Will Bullas was born in Ohio 1949 and raised in the Southwest. He was attending Arizona State University on a scholarship and was majoring in fine arts with a minor in dramatic arts when he was drafted. In Vietnam, his first professional pieces were pencil portraits of fellow soldiers, which were sent to loved ones back home. After returning from military duty, he enrolled in the Brooks Institute of Fine Art in Santa Barbara, California where he studied with master painter, Ray Strong. There he met his wife Claudia, who is also an artist.
With the encouragement of his wife, Claudia, he then quit his printing press job—-reproducing the work of other artists—-and concentrated on his own art. The couple settled in Carmel, California, where Will's exclusive relationship with galleries resulted in a growing group of dedicated, enthusiastic collectors.
Will's awards include the Strathmore Award at the 1981 Rocky Mountain National Watermedia Exhibition, the William G. Morrison Award from the Adirondacks Exhibition of American Watercolors, the First Place Award at the 1990 Signature Membership Exhibition of the National Watercolor Society and the California Watercolor Association's 1997 Silver Medal. He is a proud member of the American Watercolor Society, the National Watercolor Society and the Knickerbocker Artists of New York. In 2002, Will was awarded the prestigious Dagmar Tribble Memorial Award by the American Watercolor Society.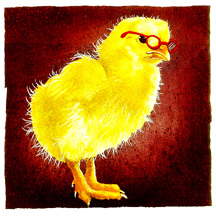 Will Bullas makes fine art fun. This master of one-liners combines award winning artistic skills with a hilarious point of view, creating a refreshing and unexpected new way to enjoy fine art.
For the past 40 years, he has been making believers of collectors and critics alike. So prepare yourself for antic artistry. You're about to meet disguised ducks, porcine gunslingers, and other riotous wildlife for a most delightful trip through the amazing brain and artist brilliance of Will Bullas.
Will lives and creates in Carmel Valley, California.



View New Releases, Images on Metal, Limited Editions, Open Edition Prints, Books, Rare Pieces
---
New Releases
---
Images on Metal
---
Limited Editions
---
Open Edition Prints
---
Books
---
Rare Pieces