The Bar Exam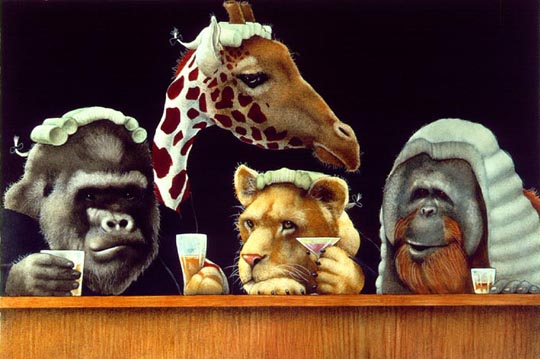 The Bar Exam
$ 125.00
Add To Cart
"The Bar Exam" by Will Bullas
Signed Limited Edition Lithograph, Unframed
Image Size: 18 X 12.25 in.
Edition Size: 1250
The Bar Exam (Canvas)
$ 395.00
Add To Cart
Signed Limited Edition Giclee on Canvas, Unframed
Image Size: 20 X 14 in.
Edition Size: 150
Will explains, "When I first heard this term and discovered it was somehow connected to the honorable profession of "attorney at law", it conjured up this most serious group of judges and lawyers at their favorite watering hole. Pencils down...glasses up! Let the exam begin."
---