Frozen: Never Let It Go (Chiarograph)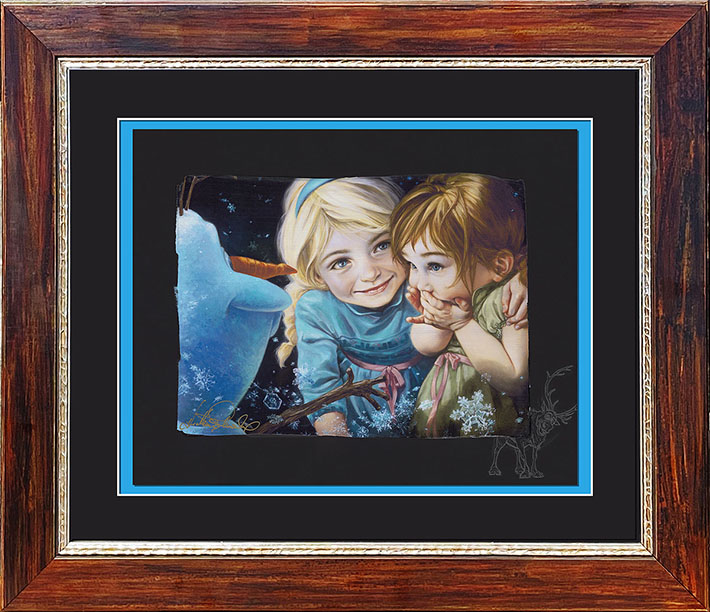 Frozen: Never Let It Go (Chiarograph)
$ 1,295.00
Add To Cart
"Never Let It Go" by Heather Edwards
Hand Remarqued Chiarograph on Black Museum Quality Paper, Framed
Image Size: 16 X 12 in.
Framed Size: 30.5 X 26.75 in.
Edition Size: 95
Artwork Arrives Framed and Ready to Hang!
Frozen: Never Let It Go (Unframed)
$ 895.00
Add To Cart
Hand Remarqued Chiarograph on Black Museum Quality Paper, Unframed
Image Size: 16 X 12 in.
Edition Size: 95
The Chiarograph is a fusion of traditional printmaking and the latest digital technology. The characteristic of the Chiarograph medium is unique: while each one has a pattern or part of an image that is repeated, the individual hand painting preparation results in a one-of-a-kind print. Thus, no two prints are identical. The beauty of this media is also in its spontaneity and its combination of printmaking and painting.
---