Captured Ponies, The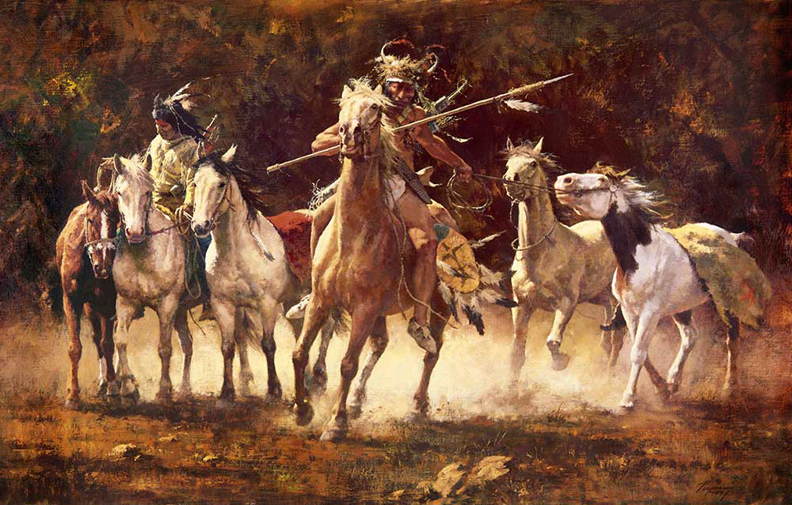 $ Call

"The Captured Ponies" by Howard Terpning
Signed Limited Edition Giclee on Canvas, Unframed
Image Size: 44 X 28 in.
Edition Size: 65
Capturing ponies was a serious adventure for young warriors. It was a way to prove their prowess and bravery. Returning to their village with a stolen herd of ponies was one major way of gaining prestige in their camps. They might also give away some ponies which also enhanced their standing in the camp.
Under cover of darkness, they might steal into an enemy camp and attempt to capture a favorite mount that would be tethered at a chief's lodge. This would be a great accomplishment that deserved much praise.
The warriors in this painting are wearing certain regalia and are probably riding around camp to show off their horse stealing prowess.
---