Flags on the Frontier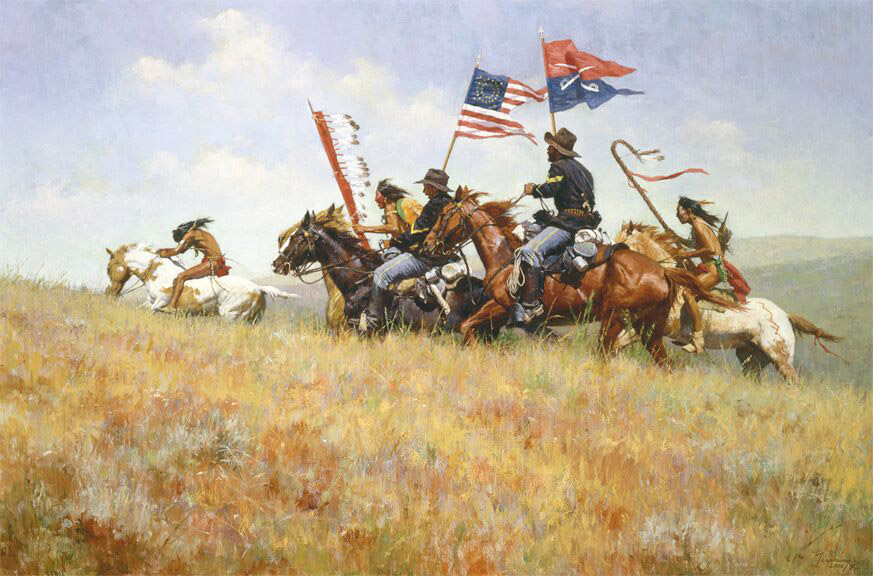 Flags on the Frontier
$ 1,750.00
Add To Cart
"Flags on the Frontier" by Howard Terpning
Signed Limited Edition Masterwork Giclee on Canvas, Unframed
Image Size: 43 X 28.5 in.
Edition Size: 65
Flags on the Frontier (Museum)
$ 2,950.00
Add To Cart
Signed Limited Museum Edition Giclee on Canvas, Unframed
Image Size: 52 X 34.5 in.
Edition Size: 35
There was a certain pageantry that existed on the great plains. Lances and banner staffs of the warriors in a sense became flags in their own right and combined with the cavalry guidons and American flag blowing in the wind, the effect would be quite dramatic. By combining these various banners and flags in one painting, it was my intent to tell this story in as dynamic a way as possible.
---