Calling the Buffalo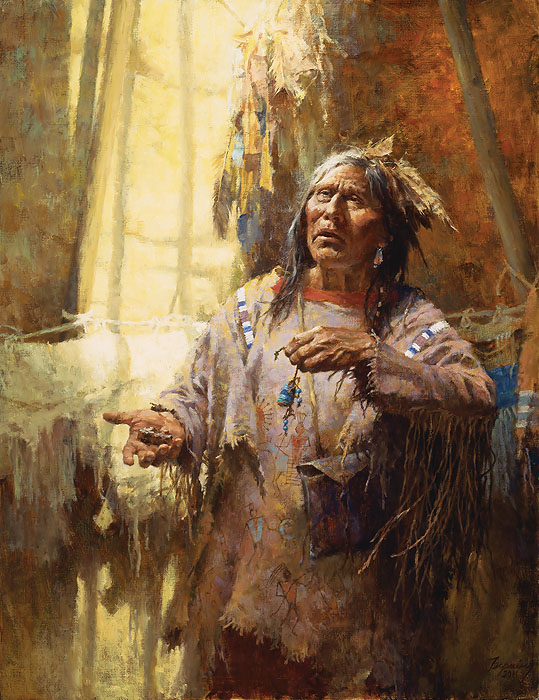 Calling the Buffalo
$ Call
"Calling the Buffalo" by Howard Terpning
Signed Limited Edition Lithograph, Unframed
Image Size: 18 X 23 in.
Edition Size: 100
Calling the Buffalo (Canvas)
$ 1,250.00
Add To Cart
Signed Limited Edition Giclee on Canvas, Unframed
Image Size: 25 X 32 in.
Edition Size: 85
The indomitable power of the human spirit binds mankind. We can recognize and identify with this across nationality, geography and time. Howard Terpningís ability to capture and express this in his art is what attracts us to his paintings and sets them apart from others. We share his awe for the beauty of our world in "The Force of Nature Humbles All Men," the burden of leadership in "Chief Joseph Rides to Surrender" and the expression of this Blackfoot medicine manís belief and faith in Terpningís newest release, "Calling The Buffalo."
---