Twinkle by Frogman Tim Cotterill
2021 Holiday Release!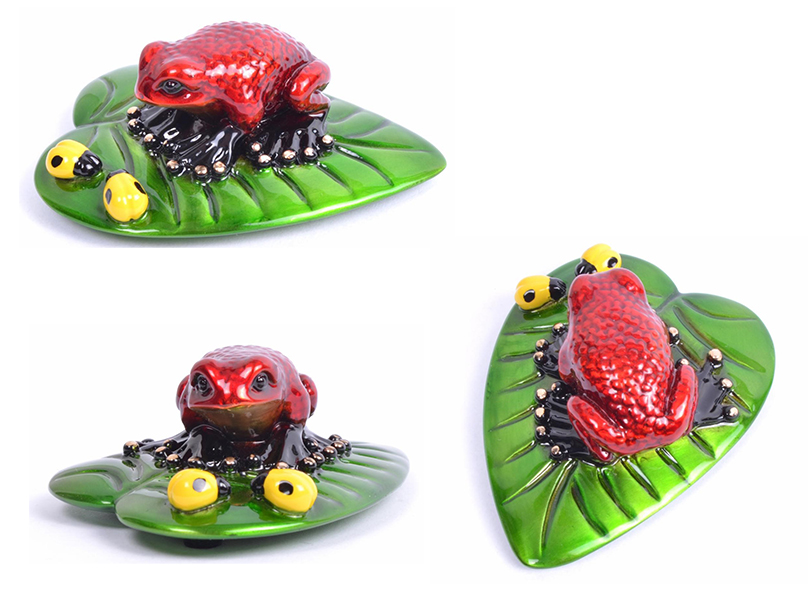 $ Call

"Twinkle" by Frogman Tim Cotterill
BF 250
Signed Limited Edition Bronze Sculpture
Year Released: 2021 Holiday Release
Sculpture Size: 2.5 X 2 X 1 in.
Edition Size: 100
A textured, vibrant red toad perches atop a green heart-shaped leaf, clearly mesmerized by two bold, yellow ladybugs.
"Twinkle", FROGMAN's low-editioned 2021 holiday frog, is certain to bring yuletide cheer to the pond.
---