Joy Ride by Frogman Tim Cotterill
6 - 8 week delivery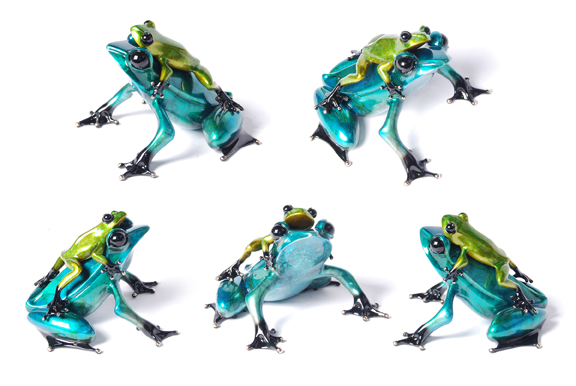 "Joy Ride" by Frogman Tim Cotterill
BF150
Signed Limited Edition Bronze
Year Released: 2011
Sculpture Size: 5 X 5 X 3.5 in.
Edition Size: 2000
Ride-sharing is very green!
You'll enjoy adding this friendly and fun Frogman sculpture to your collection, or giving it as a special gift to someone in your life who's given you a lift when you really needed it.
Beautiful new patina colors add to the appeal of this great sculpture.
---