Scooby-Doo Meets Batman and Robin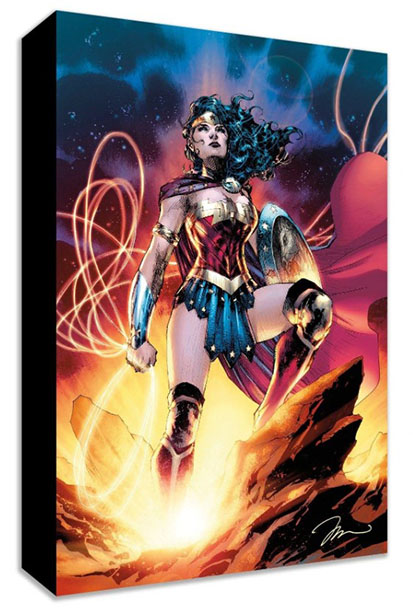 "Scooby-Doo Meets Batman and Robin" by Bob Singer
Signed Limited Edition Hand-Painted Cel, Unframed
Image Size: 11.25 X 12.75
Edition Size: 100
CC1276
This image was created by Bob Singer, who was the original layout artist for the Scooby-Doo series, as well as The Flintstones, The Jetsons and Jonny Quest.
Scooby-Doo Meets Batman and Robin was part of a series of crossovers featuring guest characters such as Sonny and Cher. Laurel and Hardy, The Harlem Globetrotters and The Three Stooges. Other episodic crossovers with the Caped Crusader and Boy Wonder released at this time were "The Dynamic Scooby-Doo Affair" and "The Caped Crusader Caper."
The Batmobile and Mystery Van are both hand-painted on the cel along with the characters giving the artwork great depth against the haunted house background.
---