Scooter by Frogman Tim Cotterill
In stock- Ready to ship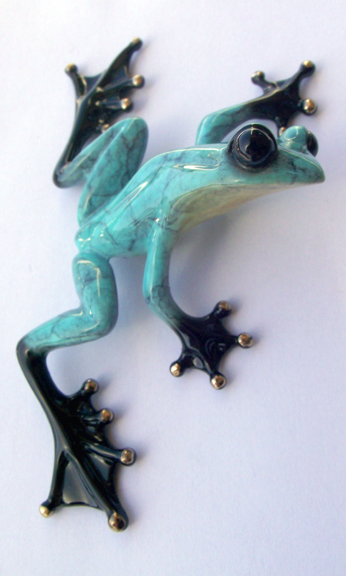 "Scooter" by Frogman Tim Cotterill
BF 147
Signed Limited Edition Bronze
Year Released: 2011
Sculpture Size: 4 X 2.25 X 1 in.
Edition size: 5000
Bronze sculpture, designed for wall-mounting.
The third release from the "Gems" series, "Scooter" joins his wall-climbing pal, "Making Tracks", in this affordable mid-sized collection.
Have fun finding a great spot in your home for "Scooter" to hang out--he's sure to bring a smile wherever he goes.
---