Prince Charming by Frogman Tim Cotterill
In Stock-Ready to Ship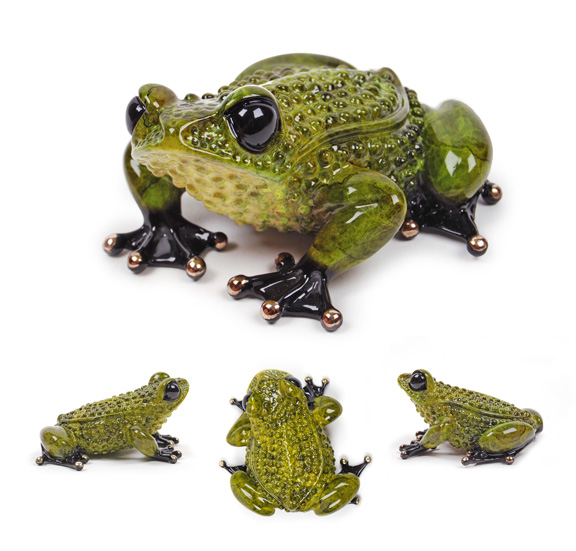 "Prince Charming" by Frogman Tim Cotterill
BF127
Signed Limited Edition Bronze
Year Released: 2009
Sculpture Size: 1.875 X 3.5 X 3.75 in.
Edition Size: 2000
Warning: Do Not Kiss This Toad
He might turn into a prince, and he's WAY too cute just as he is! Princes may be charming in the beginning, but they have a way of turning into grouchy old kings--just ask any princess. Don't say we didn't warn you. Lock him away in a glass cabinet if you have to!
"Prince Charming" is an incredibly appealing sculpture--covered in lumps and bumps, with a beautiful variegated green patina that gives him a very realistic, 'toady' look.
Completely unique, totally charming--absolutely Frogman.
---