Harmony by Frogman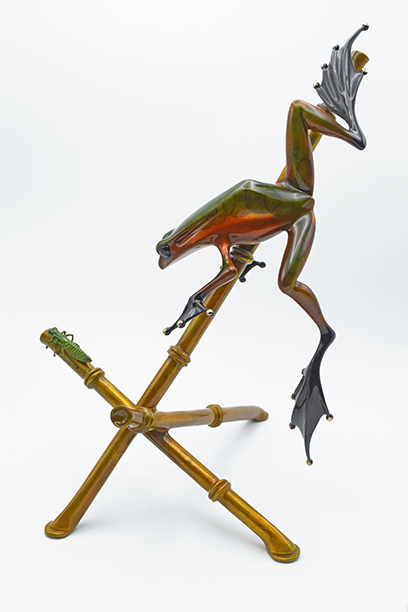 $ Call

Harmony by Frogman Tim Cotterill
BF121
Signed Limited Edition Bronze
Year Released: 2008 Platinum Frog
Sculpture Size: 15.5 X 13 X 10.5
Edition Size: 200
Tim Cotterill's new sculpture elegantly expresses the symbolism of "Harmony".
The watchful frog, as Frogman collectors know, is a symbol of good luck and abundance. Bamboo has long been associated with the practice of Feng Shui, bringing natural elements into balance to create peace and harmony. The number of stalks also has meaning: three stalks represent happiness. Bring home a little happiness for yourself with Harmony by Frogman.
The Grasshopper has long been a symbol of good cheer and personal gain, always hopping forward - never backward. Its appearance brings us great leaps of happiness, realizing our personal hopes and dreams, especially those associated with home and family.
---