Dew Drop and Hop to It by Frogman
Not Available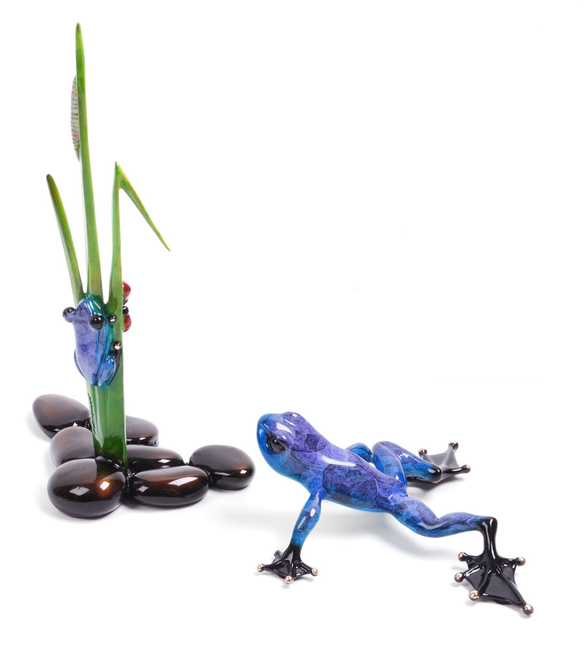 $ Call

BF 118S1
BF 105S2Special limited edition version of "Sprout" features a wonderful indigo patina in blues and purples, with a companion frog "Hop To It!" in matching colors.
Edition size: Only 200
Sculpture size: "Dew Drop" 8.5 x 5.25 x 3.25 in.
"Hop To It!" 2 x 5.75 x 4.5 in.
---