Kingfisher II-Lazy River
by Frogman Tim Cotterill (Stainless)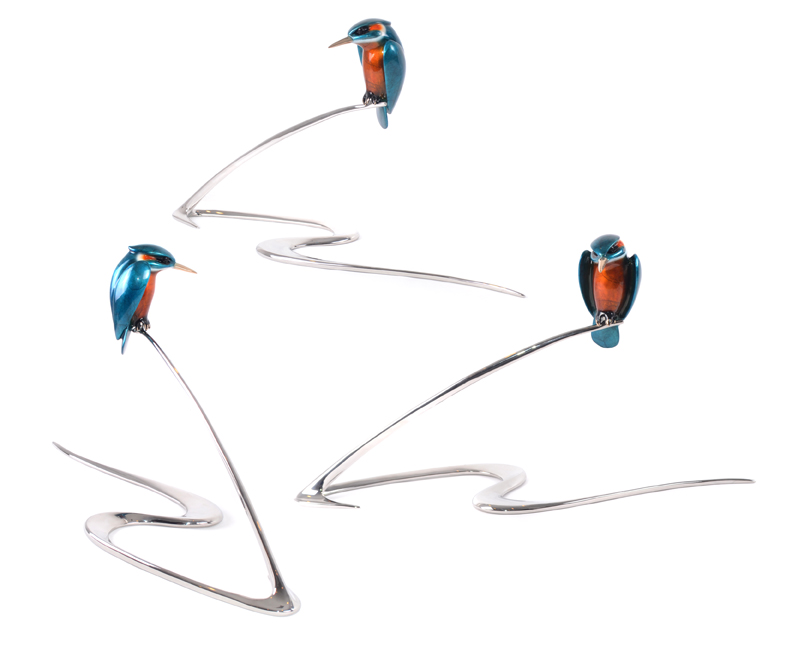 $ Call

"Kingfisher II-The Lazy River" by Frogman Tim Cotterill
BF 209
Signed Limited Edition Bronze and Stainless
Year Released: 2016
Sculpture Size: 13 X 7 X 21 in.
Edition Size: 400
Beautiful bright colored bird with a stainless steal base.
This Kingfisher has a prime spot perched on a reed over the river just waiting for the time to strike. Would be a great companion to the first Kingfisher piece that Frogman did in 2010.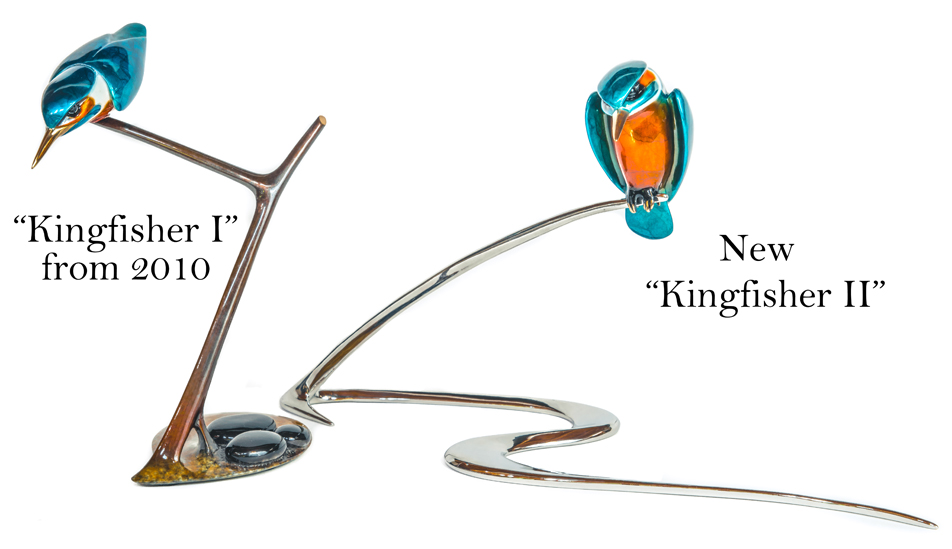 ---