Upward Facing Frog by Frogman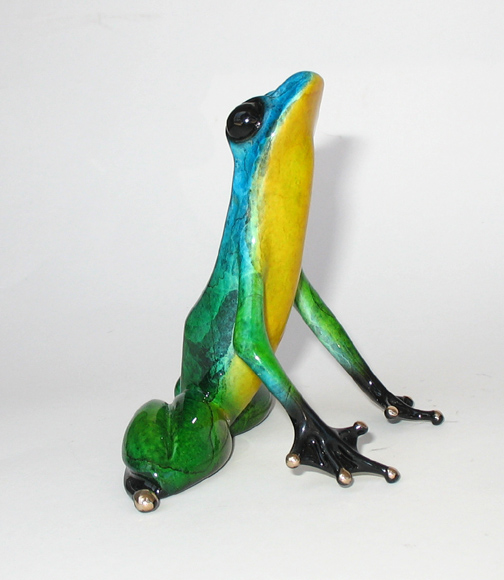 $ Call

BF 84
Signed Limited Edition Bronze
Year Released: 2007 Show Frog
Sculpture Size: 2.5 X 3.25 X 3 in.
Edition Size: 100
Special show version of "Lotus" features a very colorful patina with a yellow belly and green and blue body. The witty name of this frog came from 'Downward Facing Dog', a simple-looking but grueling yoga pose. Really cute piece from the ever-fertile imagination of the Frogman.
Looking for unique one of a kind display ideas? "Upward Facing Frog" fits on a Small Glass Lily Pad. See Display Accessories Section.
---