Tizo by Frogman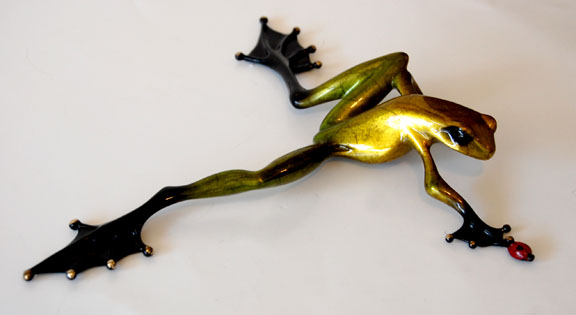 $ Call

BF 102
Signed Limited Edition Bronze
Year Released: 2008 Show Frog
Sculpture Size: 1 X 8 X 6.5 in.
Edition Size: 75
Gorgeous show version of Tim's popular sculpture "Tag" features a brilliant silver-nitrate gold and green patina and an intriguing, graceful composition. Beautiful and rare bronze from Frogman.
Looking for unique one of a kind display ideas? "Tizo" fits on a Large Glass Lily Pad. See Display Accessories Section.
---