Pebbles Set by Frogman
Retired 9/28/07
Not Available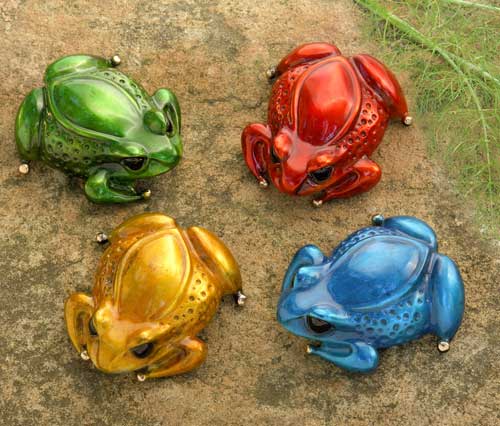 $ Call

BF 92
Signed Limited Edition Bronze
Year Released: 2006
Sculpture Size: 2.5 X 2.5 X 1 in.
Edition Size: 500 in each color for a total of 2000 pieces
Tim Cotterill created this unique little frog sculpture in four beautiful patinas. They look really cute in multiples! Silver nitrate red, blue, green, or yellow--you won't have to decide which one is the cutest if you bring home the whole set.
Retired as of September 28, 2007
Looking for unique one of a kind display ideas? "Pebbles Set" fits on a Large Glass Lily Pad. See Display Accessories Section.
---