Todd, Purple by Frogman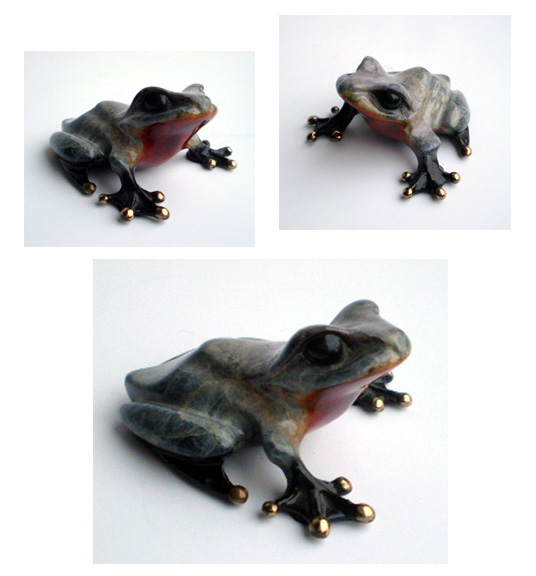 $ Call

BF 53
Signed Limited Edition Bronze
Year Released: 2002
Sculpture Size: 2.75 X 2.75 X 1.5 in.
Edition Size: 400
Rare version of "Todd" before the first show frog. Frogman's first purple patina wasn't truly light-fast. Some of them experienced significant fading, like this example, which only makes it more collectible, for some folks. Like a misprinted stamp!
Frogman will re-patina this piece at no charge if you desire, but collectors feel it should be kept original, like a classic car is more valuable with the original paint job. Either way, this is a great Tim Cotterill collectible bronze.
Looking for unique one of a kind display ideas? "Purple Todd" fits on a Mini Glass Lily Pad. See Display Accessories Section.
---