Enzo, Red by Frogman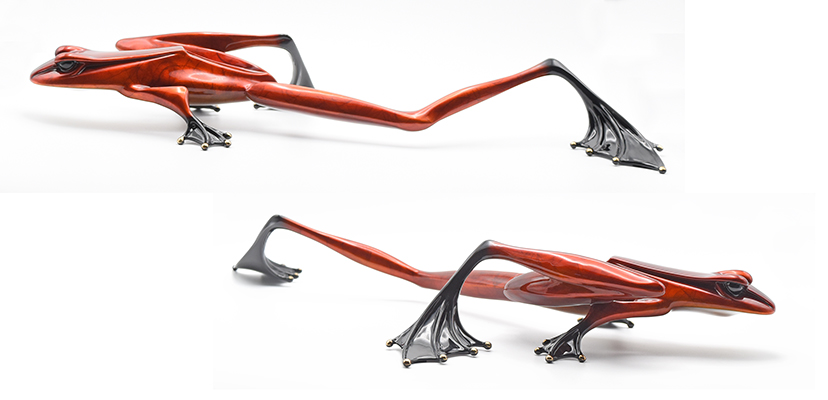 $ Call

"Enzo" by Tim Cotterill
BF 69R
Signed Limited Edition Bronze
Year Released: 2005
Sculpture Size: 21 X 12.5 X 3.25 in.
Edition Size: 349
Speed demon Tim Cotterill explains the inspiration behind this racy sculpture:
"My love for beautiful exotic machines inspired me to create the 'Enzo' frog sculptures. The car had a sticker price of $700,000 and was offered to Ferarri clients by personal invitation and private review. The complete edition of 349 was sold out immediately. Ferrari built an additional 50 bringing the total production to 399.
"I have tried to capture the visual energy, sleek elegance, sexy lines and tension. The Enzo is hungrily waiting for the ignition key to be turned, the red button to be primed and for its 48 valve racing inspired engine to burst to life and the driver to experience its heart-stopping, spine-tingling, adrenaline-pumping 650 BHP."
---