Margarita by Frogman Tim Cotterill
In stock- Ready to ship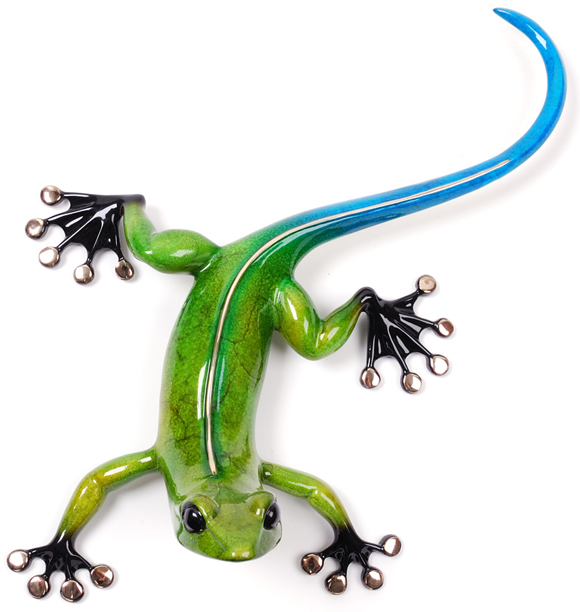 Margarita by Frogman Tim Cotterill
In stock- Ready to ship
$ 815.00
Add To Cart
"Margarita" by Frogman Tim Cotterill
BG 2
Signed Limited Edition Bronze
Year Released: 2004
Sculpture Size: 11 X 9 X 3.5 in.
Edition Size: 5000
Margarita (Artist Proof)
$ Call
Add To Cart
BG 2
Signed Limited Edition Bronze, Artist Proof
Year Released: 2004
Sculpture Size: 11 X 9 X 3.5
Edition Size: 100
Beautiful "Margarita" is green and her tail is blue! Tim Cotterill has created a line of gecko sculptures that are designed to hang on the wall. They come with a built-in hanger, so all you need is a nail or screw and a spot in your home that needs a touch of Frogman magic!
---