Promise, The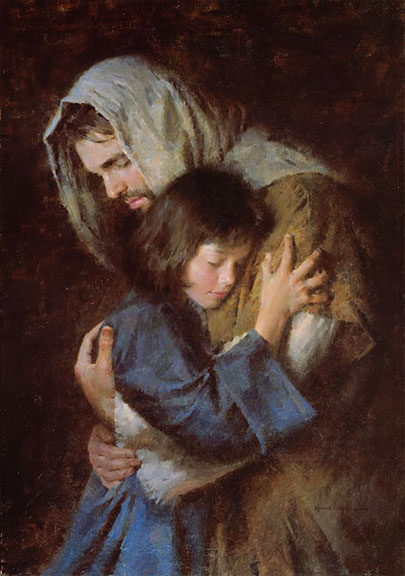 Promise, The
$ 75.00
Add To Cart
"The Promise" by Morgan Weistling
Open Edition Giclee on Canvas, Unframed
Image Size: 11 X 14 in.
Edition Size: Open
Promise, The (Large)
$ 195.00
Add To Cart
Open Edition Giclee on Canvas, Unframed
Image Size: 18 X 24 in.
Edition Size: Open
The disciples Matthew (Chapter 9) and Mark (Chapter 5) both have accounts of Jarius, leader of a synagogue, who pleaded with Jesus to heal his dying daughter. Jesus agreed to see her but before they reached the house, they received word that the girl had died. Jesus told her father not to be afraid, but to believe.
When they reached the house, Jesus asked everyone to leave except His disciples Peter, James and John and the child's parents. Then He took the girl's hand and commanded her to get up. The 12-year-old girl rose and walked around the room. Everyone was astonished, but Jesus told them to give her something to eat and not to tell anyone.
"I chose to depict that moment when the little girl had been given her life back by Jesus," says the artist. "I imagined the closeness she must have felt for Him. This painting illustrates a real event in time, and it is also symbolic of the life Jesus offers everyone. As a Christian, it is easy to understand the girl's gratitude because we have all been given life. I am reminded of Jesus' offer to all in John, Chapter 11: 'I am the resurrection and the life. He who believes in me will live, even though he dies; and whoever lives and believes in me will never die. Do you believe this?' "
---