Summer Storm (Bronze)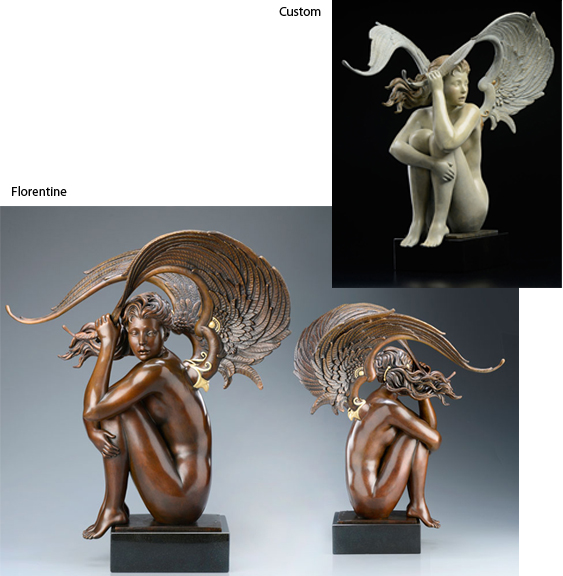 Summer Storm (Bronze)
$ Call
"Summer Storm" 1/2 Life Size by Michael Parkes
Signed Limited Edition Bronze
Sculpture Size: 27 X 23 X 20 in.
Edition Size: 60
Summer Storm (1/3)
$ Call
Add To Cart
Signed Limited Edition Bronze, 1/3 Life Size
Sculpture Size: 19 X 12.25 X 17 in.
Edition Size: 120
Available in Custom and Tradition Florentine Patina
Michael's inspiration was from a quote that he likes "A Life is not about waiting for the storm to pass....it's about learning how to dance in the rain.
"I wanted to create the sense of a hot summer day with a storm about to break. As children, a summer storm meant dancing in the rain and a break in the long August heat."--Michael Parkes
---