Tuesdays Child (Canvas)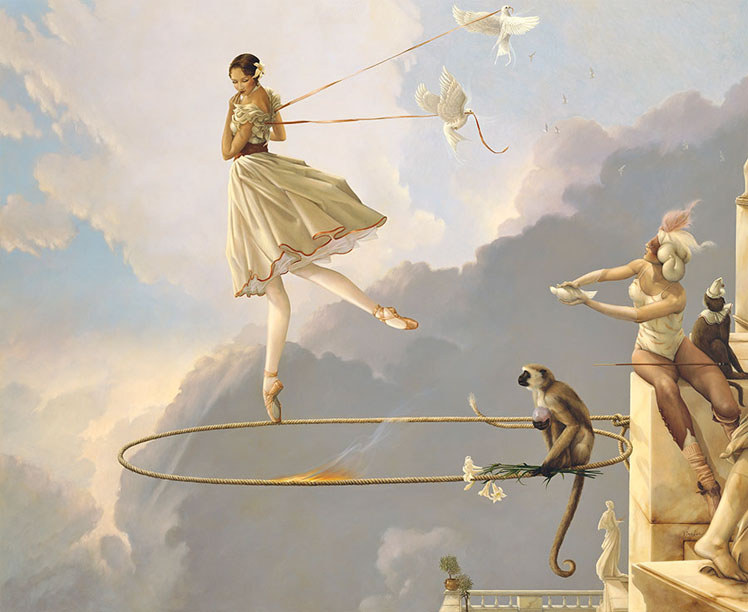 Tuesdays Child (Canvas)
$ Call
"Tuesday's Child" by Michael Parkes
Signed Limited Commemorative Edition Giclee on Canvas, Unframed
Image Size: 35.5 X 28.75 in.
Edition Size: 70
Tuesdays Child (Deluxe)
$ Call
Add To Cart
Signed Limited Deluxe Commemorative Edition Giclee on Canvas, Unframed
Image Size: 40.5 X 50 in.
Edition Size: 25
"In an old English nursery rhyme, there is the line, 'Tuesday's child is full of Grace'. But 'Grace' is not a gift that comes without effort. Before Grace manifests itself, there is a time of great aspiration, preparation and hard work. However, Grace is not calculable or bound by logic. It cannot be demanded as a right or privilege and does truly appear to work mysteriously, as Tuesday's Child portrays."
---