Quantum Leap by Frogman Tim Cotterill
6 - 8 week delivery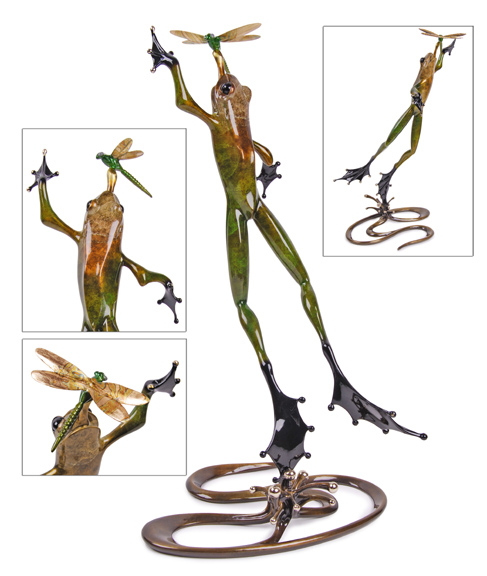 "Quantum Leap" by Frogman Tim Cotterill
BF 124
Signed Limited Edition Bronze
Year Released: 2009
Sculpture Size: 21.25 X 12.25 X 11 in.
Edition Size: 750
Bold, dynamic Frogman sculpture captures a frog in the act of jumping out of the water with a splash to nab a tasty dragonfly.
Gorgeous coppery-bronze patina on the frog gradates down to a rich green on his legs.
A stylized swirl of bronze forms the surface of the water--elegance and engineering from Tim Cotterill. "Quantum Leap" will make a dramatic statement anywhere in your home.
---