Long-Haired Hare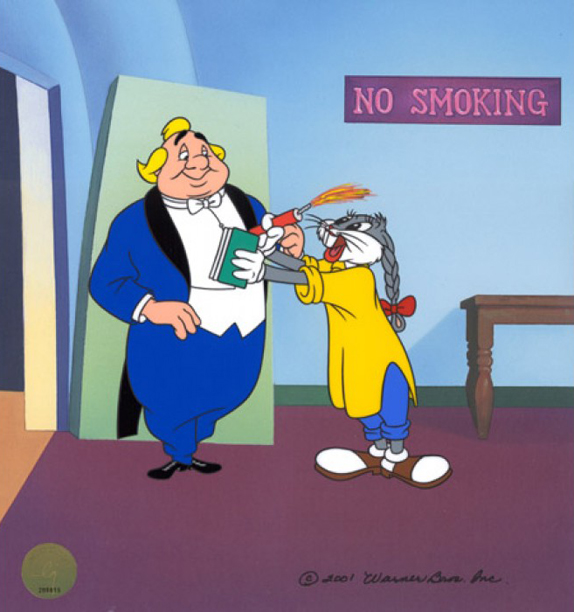 Hand-Painted Limited Edition Cel, Unframed
Image Size: 12 Field
Edition Size: 200
#82732
"Of course, you know this means war!" And with those words the battle begins pitting the ingenious Bugs Bunny against the pompous and self-absorbed opera singer, Giovanni Jones. The results are to be expected (the rabbit wins!) but getting there is all the fun. Here Bus is dressed as a bobby soxer requesting an autograph by handing our vain singer a lit dynamite pen! The coup-de-grace comes as Bugs enters the Hollywood Bowl dressed as Leopold Stokowski, the famed conductor, wreaking havoc as he conducts Jones in his final bow before the Bow blows up and buries him in its debris.
Long-Haired Hare 1949
This cel has been created directly from a frame (1/24th of a second) of the original film and is authenticated by the Linda Jones Enterprises holographic seal and matching certificate of authenticity.
---