Amateurs - Framed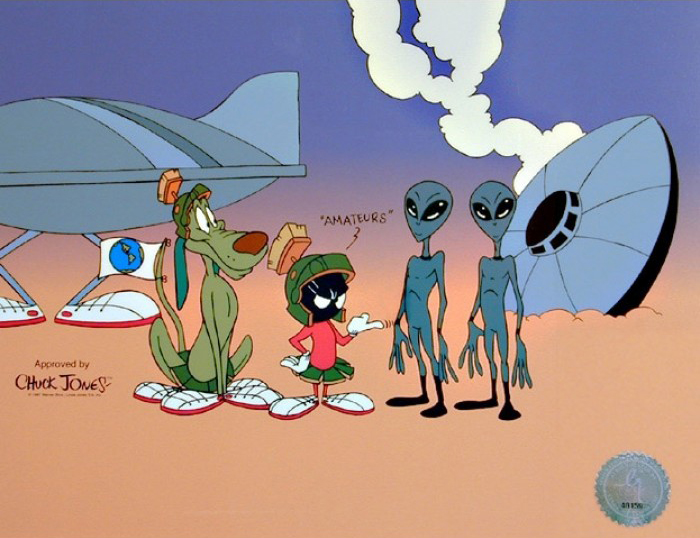 Limited Edition Sericel, Framed
Image Size: 14 X 11 in.
Edition Size: 5000
#SC00009
In July, 1947, there is said to have been the crash of '"an object" near Roswell, New Mexico. After numerous individuals involved have declared that it was, in fact, a flying disk carrying alien "creatures" there is still debate as to the truth and accuracy of the reported event.
Fifty years later, we see that facts emerge.
In July, 1948, an earthling named Chuck Jones introduced a character called Marvin in his animated film Haredevil Hare. Marvin is from Mars, as well as his companion, K-9. Was Marvin in a character from Jones' imagination, or did Mr. Jones, in fact, arrange a meeting with the "alleged" occupants of the "flying disc" which crash landed 50 years ago? Coincidence! We think not.
---