Daffy Screwball - Framed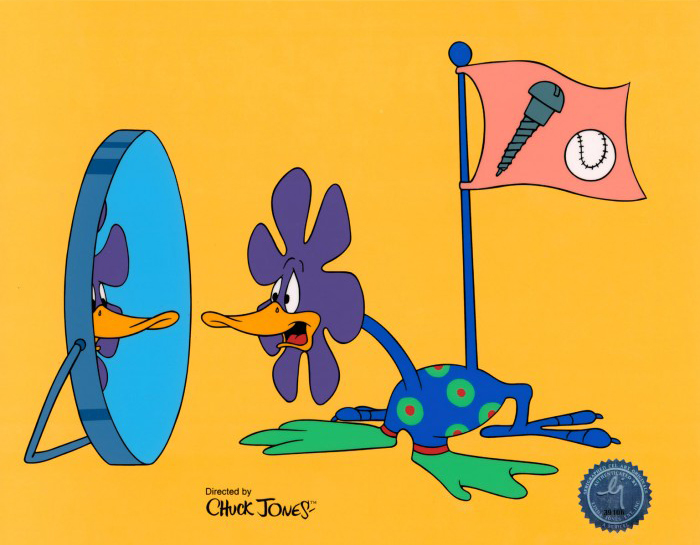 Limited Edition Sericel, Framed
Image Size: 14 X 11 in.
Edition Size: 2001
#SC00027
Chuck Jones found the beginnings of Daffy Duck at the tender age of six, when at his birthday party, he was allowed to cut his own cake. "…Because I found to my surprise and pleasure that I had no desire to share my cake with anyone, I courteously returned the knife to my mother. I would simplify the who matter by taking the entire cake for myself."
"My father…escorted me to my room to contemplate in cakeless solitude the meaning of a word new to me: 'selfish.' To me then, and to Daffy Duck now, 'selfish' means 'hones but antisocial'; 'unselfish' means 'socially acceptable but often dishonest.' Daffy is just like all of us, only more so. Perhaps that's why we find him so appealing."
Duck Amuck 1953
---