Fore! 3, 2, 1… - Framed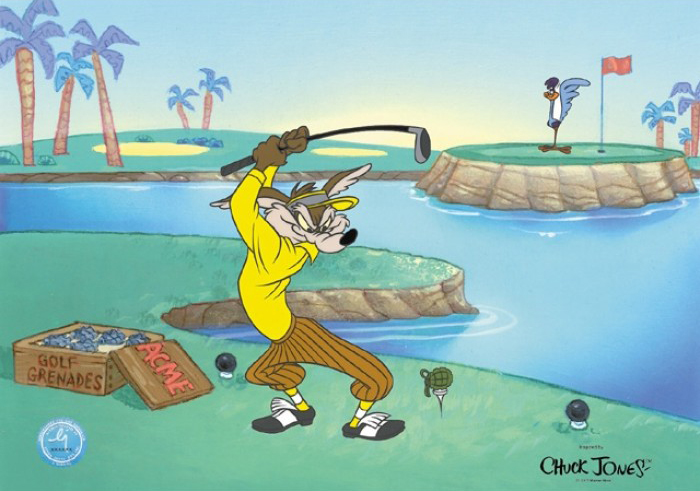 Limited Edition Sericel, Framed
Image Size: 17 X 11 in.
Edition Size: 2001
#SC00025
To quote Mark Twain, "Golf is a good walk spoiled."
In this sericel Wile E. Coyote is about to discover that and more. It features our intrepid anti-hero embarking on another desperate attempt to feast upon the ever-elusive Road Runner.
---