Toady by Frogman Tim Cotterill
Retired Mar. 2nd, 2023
In stock- Ready to ship
Only 2 left!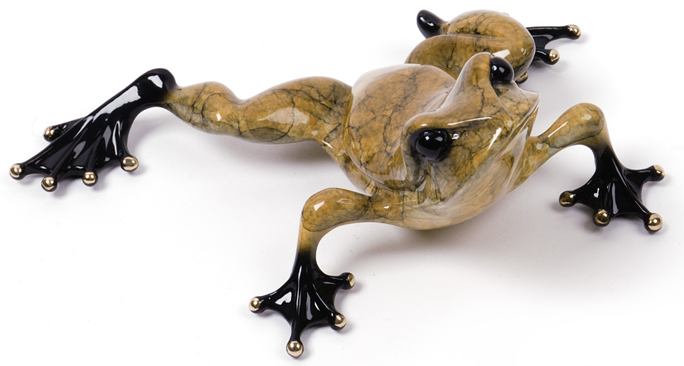 "Toady" by Frogman Tim Cotterill
BF 54
Signed Limited Edition Bronze
Year Released: 2002
Sculpture Size: 6.25 X 5 X 3 in.
Edition Size: 5000
An Artifacts Gallery staff favorite, "Toady" has a beautiful stone-like mottled tan patina. This appealing frog seems to have something serious on his mind as he looks up…what could it be? Dinner? Love? Or weightier matters, perhaps, like the philosophy of frogs?
---