Dimples by Frogman Tim Cotterill
Retired on 06/14/2022
Only 1 Left!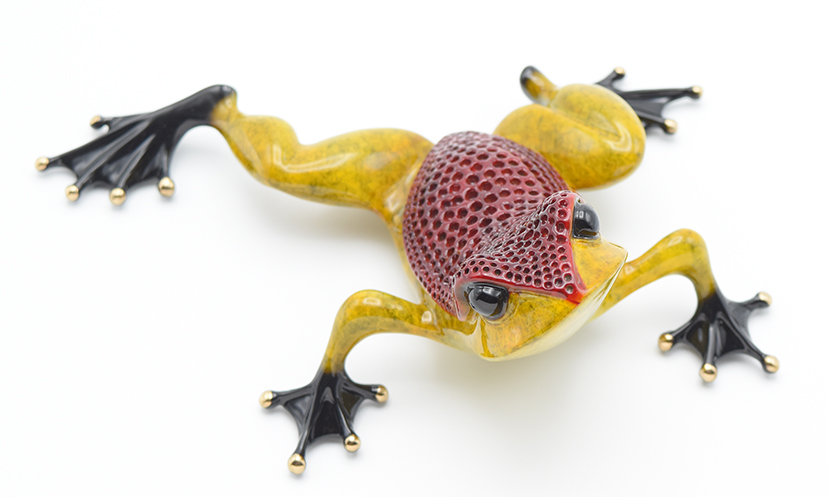 "Dimples" by Frogman Tim Cotterill
BF 55
Signed Limited Edition Bronze
Year Released: 2002
Sculpture Size: 6.25 X 5 X 3 in.
Edition Size: 5000
"Dimples", as you might suspect from his name, has cute perforations from the tip of his nose to his pointed tail. A very colorful frog in vibrant yellow and deep burnt red in the dimpled areas. He looks up at you with a wonderfully focused expression.
---