Stealth by Frogman Tim Cotterill
Retired Oct 27th, 2022
In stock- Ready to Ship
Only 2 left!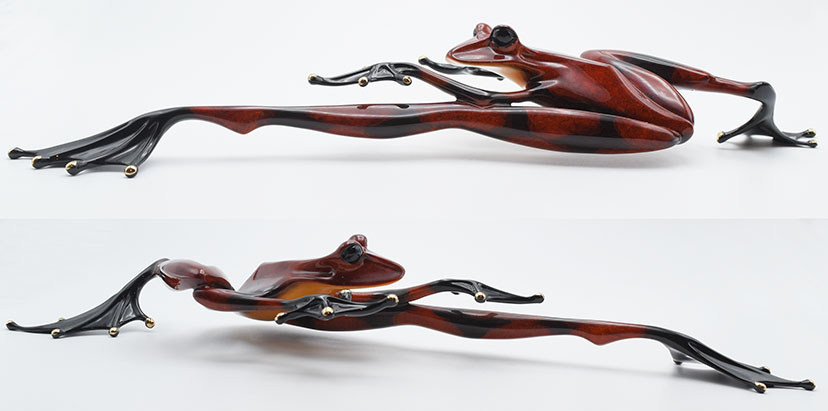 "Stealth" by Frogman Tim Cotterill
BF 46
Signed Limited Edition Bronze
Year Released: 2001
Sculpture Size: 3 X 18 X 6 in.
Edition Size: 5000
"Stealth" is a beautiful red frog in a most stealthy pose. One of Tim's more whimsical sculptures, this great piece is incredibly dynamic. He looks ready to pounce.
---