Swan Lake (Canvas)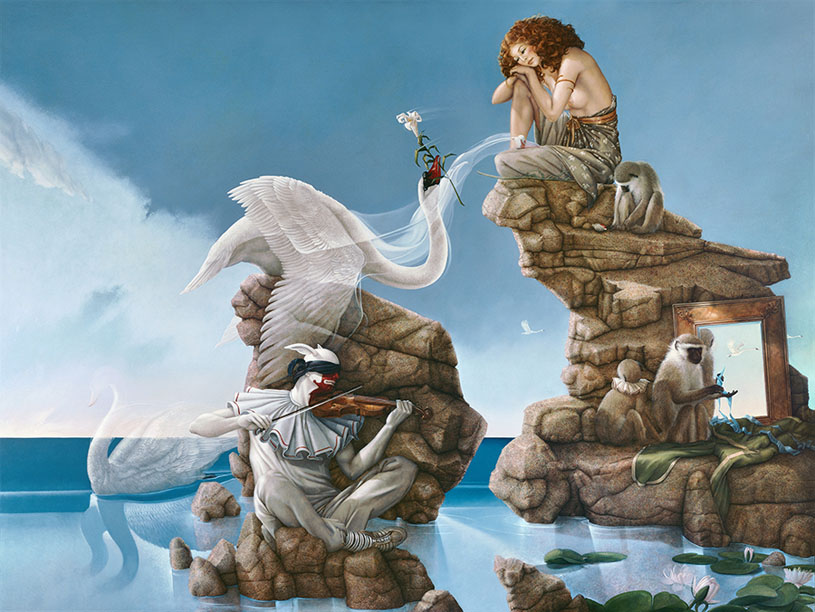 Swan Lake (Canvas)
$ Call
"Swan Lake" by Michael Parkes
Signed Limited Commemorative Edition Giclee on Canvas, Unframed
Image Size: 27.5 X 36.5 in.
Edition Size: 70
Swan Lake (Deluxe)
$ Call
Add To Cart
Signed Limited Deluxe Commemorative Edition Giclee on Canvas, Unframed
Image Size: 39.25 X 52.25 in.
Edition Size: 25
There are bodies of water found in magic places between time's unbreakable chain and human longings. "Swan Lake" is such a place, a refuge, where one can be fully at peace participating without arrogance or aggression in the brilliance of its' calm waters."
---