Water to Wine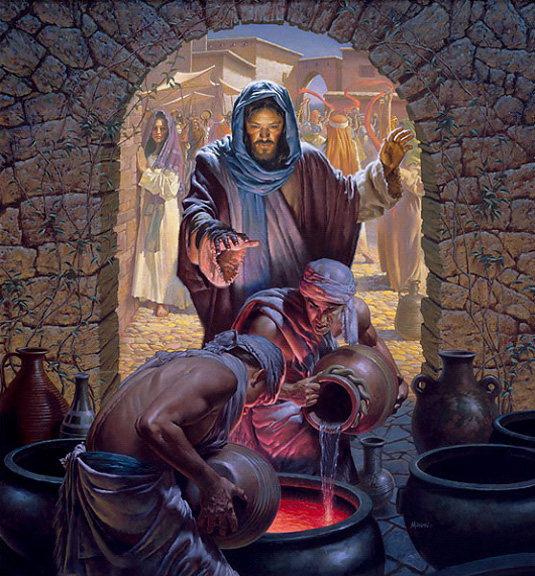 Water to Wine
$ 165.00
Add To Cart
"Water to Wine" by Morgan Weistling
Open Edition Giclee on Canvas, Unframed
Image Size: 18 X 20 in.
Edition Size: Open
Water to Wine (Small)
$ 75.00
Add To Cart
Open Edition Giclee on Canvas, Unframed
Image Size: 11 X 14 in.
Edition Size: Open
"The Word became flesh and made his dwelling among us. We have seen his glory, the glory of the One and Only, who came from the Father, full of grace and truth." –John 1:14
The transformation of water into wine by Christ is the first miracle in the Gospel of John, revealing his glory to his disciples. When wine ran out at a wedding, Christ asked the urns to be filled with water, which then became the very finest wine. The Biblical story also can be read as a metaphor for the blessing of Christ's arrival and for his teachings.
"My main focus was to make the viewer feel like an eyewitness to the biblical account of Christ's first miracle," says artist Morgan Weistling, "changing water to wine at the wedding feast of Cana. To convey the sense of awe one would feel, I depicted the astonished face of the servant as he pours the water and watches as it is transformed into wine."
---