And Now The Trap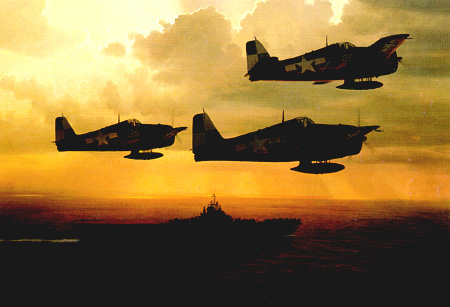 $ Call

Limited Edition Paper Lithograph
Edition Size: 850 signed and consecutively numbered
Image Size: 30" x 20"
It is 1945 in the Pacific. Three F6F Hellcats are returning to the aircraft carrier USS Hornet (CF-12) after a routine patrol. "They still had their tanks on," says noted aviation artist William S. Phillips, "so they hadn't met any opposition while on patrol." The pilots' mission for the day was at an end, but there was still a trap waiting to be sprung.

---