Resilient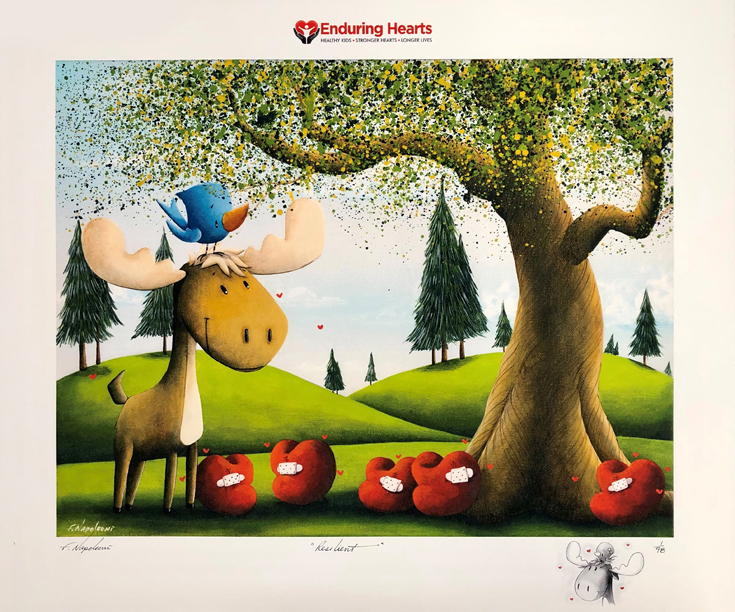 Resilient
$ 295.00
Add To Cart
"Resilient" by Fabio Napoleoni
Signed Limited Edition Giclee on Paper, Unframed
Image Size: 19 X 16 in.
Edition Size: 156
Resilient (Artist Proof)
Very Low Inventory
$ 425.00
Add To Cart
Signed Limited Edition Artist Proof Giclee on Paper, Unframed
Image Size: 19 X 16 in.
Edition Size: 52
Just over a year ago Nicole and I were introduced to the Enduring Hearts Organization. Since then we have had the pleasure of attending a fundraiser and several functions. Enduring hearts raises awareness and funds research for children who have had or are in need of a heart replacement. The prime goal of the organization is to discover a treatment for heart rejection. There is a beautiful story to how this organization found it roots and I encourage you all to visit www.enduringhearts.org.
---