BovanoArt

Bovano Enameled Copper Art
Bovano enamel artwork is a graceful home accent. Sea life, birds, flowers, hummingbirds and butterflies--each unique handcrafted wall or table sculpture will delight you in your home. Every piece of Bovano Art is an original design, hand-enameled at their studio in Connecticut. Since 1952, at the site of an old foundry, a team of highly skilled enamelists and metal workers use traditional hand tools and techniques to create these elegant and colorful enamel on copper sculptures.

The process includes vitreous enamel (which is pulverized glass) applied by hand, using a delicate sprinkling method, layer upon layer, over solid copper. Fired by the intense heat of kilns, the enamels flow and combine. Emerging from the kiln molten ruby-red, then cooling to reveal both vibrant and subtle hues of color. This process may be repeated several times before the desired effect is achieved.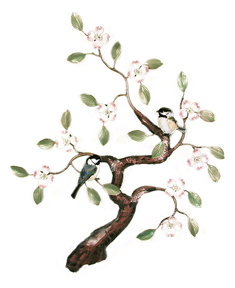 The dedication of the artists at Bovano Studios enables them to make beautiful, well-crafted enamels of heirloom quality that bring the beauty of nature indoors.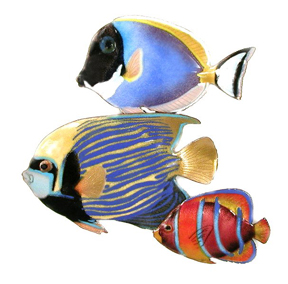 View New Releases, Botanicals, Birds, Butterflies and Dragonflies, Sculpture, Nautical and Sealife
---
New Releases
---
Botanicals
---
Birds
---
Butterflies and Dragonflies
---
Sculpture
---
Nautical and Sealife